Keep cool at Disney World with Boozy Push-Pops!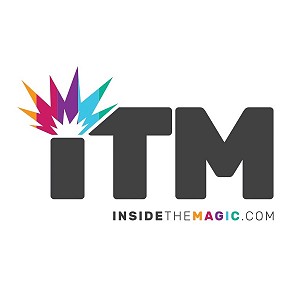 The Fall season may be in full swing at Walt Disney World with the beginning of Mickey's Not-So-Scary Halloween Party. However, that doesn't mean it's not hot out in Orlando, Florida. So, why not cool off on your next visit to the Orlando resort with something frozen with a kick–boozy push-pops!
Paddlefish in Disney Springs is the place to be to get your hands on this delicious and boozy treat, which officially goes by the name of Buzz Pop Cocktails! The sweet and liquored frozen cocktails are 100% all-natural, feature fresh fruit, are all under 100 calories, and are full of frozen fun.
Currently, Paddlefish is promoting two new flavors on their Instagram account, Mango Passion-fruit Sorbet and Blueberry Mania Sorbet. The Mango Passion-fruit option features sweet and creamy mango, which perfectly combines with passion fruit for epic fruit-filled flavors. The dessert also offers hints of lemon, pomegranate seeds, and premium rum.
The Blueberry Mania Sorbet flavor features premium tequila, wild blueberries, and juicy pomegranates, which all come together for a sweet and delicious fruity offering to cool you down on your long walks around Disney Springs.
If Blueberry Mania and Mango Passion-Fruit aren't your top picks, Paddlefish also offers the flavors of Caribbean Breeze (pineapple and orange, and premium white rum), Moscow Mule, and Southern Belle (made with sweet tea, fresh peaches, lemon, and premium bourbon).
To get one of these push-pops for yourself, be sure to head over to Paddlefish at Disney Springs. The push-pops can be ordered at the first and third deck bars if you're looking to enjoy them on the go or they can also be ordered through your server if you choose to dine in. Each of the liquored-treats run for $14 a pop.