Add This Mountainous Pecan Pie to Your Disney Food Bucket List ASAP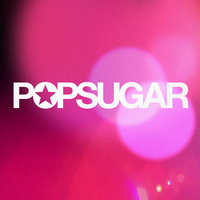 If you thought you had already checked off every item on your Disney food bucket list, think again, because we have a new addition that's sure to knock your socks off. We've just been informed that debatably the most insane dessert creation ever — a chocolate bourbon pecan tart — is served at Paddlefish restaurant in Disney Springs, and it's making us want to book a flight to Walt Disney World ASAP.
This mountain-like masterpiece combines two of our favorite things — candied bacon and chocolate — plus a bourbon ganache, vanilla ice cream, and a sprinkling of sea salt. Seriously, does it get any better than that? It looks like the perfect mashup of sweet and salty with an added crunchy touch. The official Disney Springs Instagram account even posted about it, so you know it's gotta be good. Heck, we'd probably forgo lunch or dinner and skip straight to dessert to devour this beauty. See what we're talking about here.